It's that time of the year when you snuggle up with your loved ones, enjoy the chilly weather and eat a lot of Christmas food. And that's exactly what Bollywood lovebirds Farhan Akhtarand Shibani Dandekar are doing. After driving fans crazy with their uncertain relationship status all this while, the couple have almost confirmed recently that they are dating. Farhan has now shared some adorable pictures of themselves from a Christmas party they recently attended together and we're honestly a little jealous.
In the pictures the actor-director shared, Shibani is all shy while Farhan smiles for the camera. To be honest, we'd all be blushing like Shibani if Farhan was around us! The Rock On! actor is charismatic, charming and boy, does he look hot!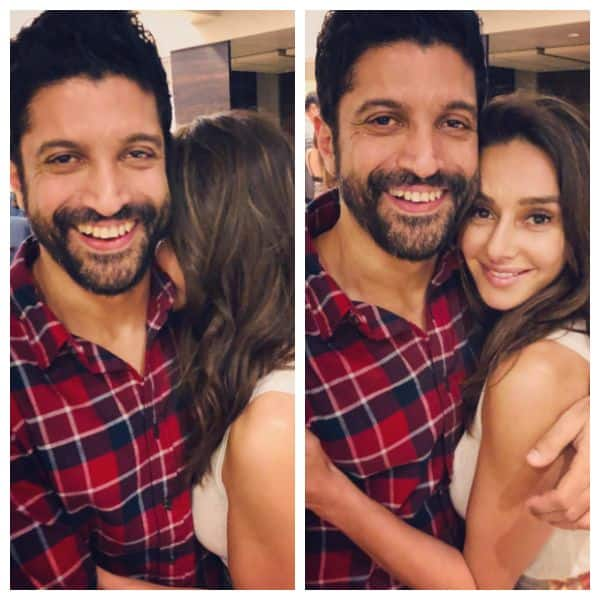 Coming back to the point, Farhan shared two pictures of the couple. In one, Shibani hides her face while in the other, she flashes her stunning smile for the camera. Farhan shared the picture with the caption: "Now you see her. Now you don't." He tagged Shibani and added a red heart next to her name.
Although they are making their relationship Instagram official, Farhan and Shibani are not spilling the beans on their relationship yet. Speaking to Mid-Day a few weeks ago, Shibani said, "I am not secretive, but I don't feel the need to say things out loud. I don't need to make an announcement about who I'm dating. It's up to me to decide when and what I want to share about my personal life and it is up to the audience to decide how they look at it. How much information I want to put out in the public domain is my prerogative."
Farhan and Shibani met in 2015 when they were filming for I Can Do That. They fell in love in 2018 and their love story has been on Instagram ever since…