Amir Khan's upcoming period drama Thugs of Hindostan will release in cinemas on 8 November. The film has drawn comparisons with Johnny Depp's pirate adventure film Pirates of the Carribean. In an interview with News18, the actor hoped that the audience forget about Jack Sparrow after watching him as Firangi.
"I don't think that Viktor (director Vijay Krishna Acharya) wrote Firnagi based on Jack Sparrow. But intrinsically, they are both similar characters because dono badmash hai. However, I am hoping that you forget Jack Sparrow after watching Firangi," he said.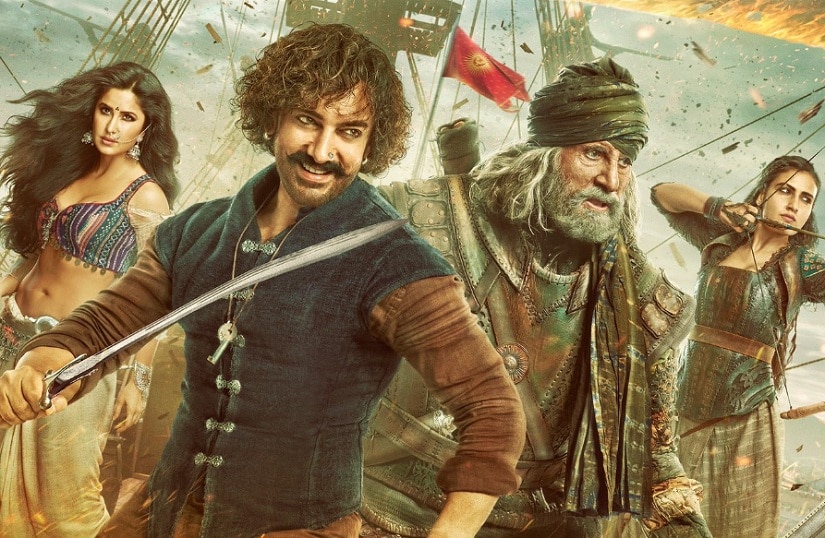 Khan also shared that this was one of the most challenging roles of his career. He said that he chose to play this character because Firangi was an "unusual hero", who is enjoyable but unreliable and up to no good. The actor said that it was the little things which contributed to preparing for the role like his hair and the nose stud he sports in the film.
Thugs of Hindostan also stars Katrina Kaif, Amitabh Bachchan, Lloyd Owen and Fatima Sana Shaikh. The film's plot is based on Philip Meadows Taylor's 1839 novel Confessions of a Thug, which deals with a bandit called Ameer Ali, whose gang of thugs posed a dangerous challenge to the British Empire in India during the early 1800s.